System Requirements:
OS:Compatible with XP, Vista, Win7, Win8, Win10
RAM: 1024MB or greater, executable program takes 27Mb, loaded with a drawing file will take more RAM depends on the size of drawing file.
HD: 40MB free hard drive spaces to install
DWG DXF Converter
A bi-directional DWG-DXF batch converter and a DWG version converter without AutoCAD!
Five steps to go
Step 1: Please select a conversion type: DWG to DXF, DXF to DWG and Version Conversion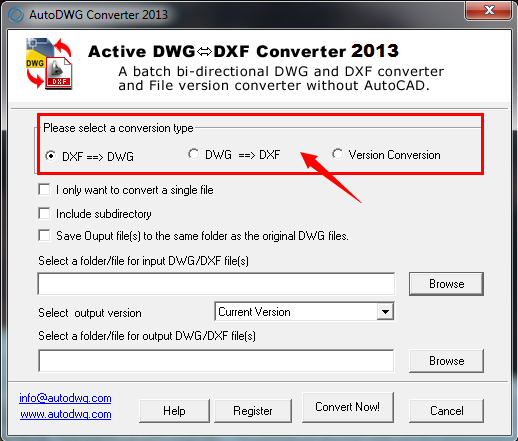 Step 2: Please click Browse Button to select a folder in which DWG or DXF files are ready to convert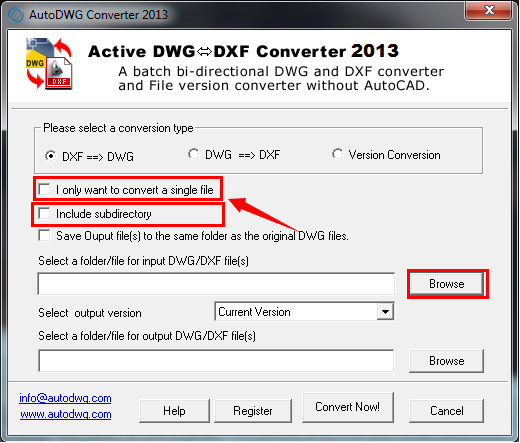 Note: if you only want to convert a single file, check the option: I only want to convert a single file. The Converter will let you open a file to convert.
Step 3: Please select output version from the list box, the default value is the current version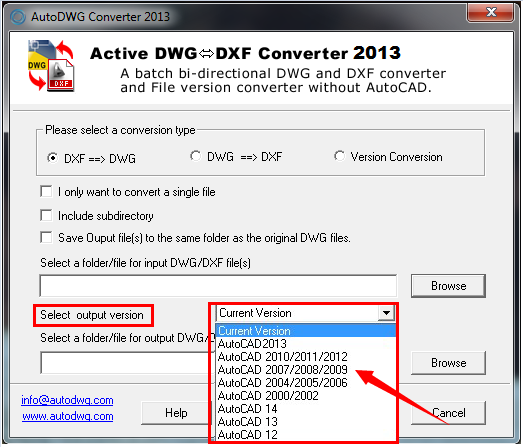 Step 4: Please click the second Browse button to select folder to output files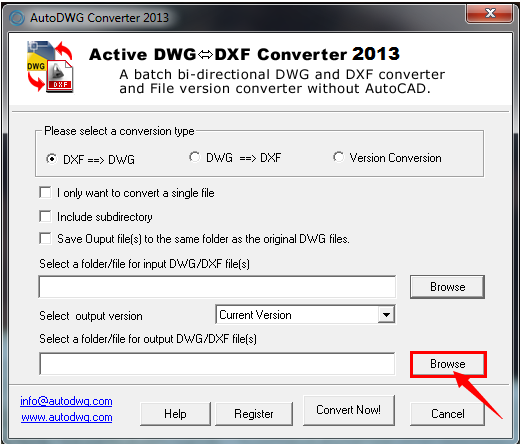 Step 5: Please click Convert Now, the conversion will begin