Retain arcs:
Using Smart Object Recognition technology, arc in PDF retain its accuracy and clearness. See below images comparing our AutoDWG with a leading competitor.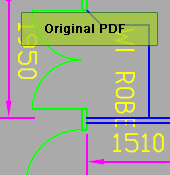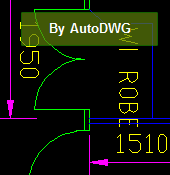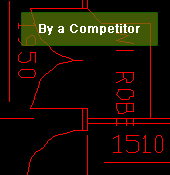 ---
Retain lines:
It is a basic function, but others may not always keep its correctness of location, shape and thickness, we've been experienced dealing these problems.
---
Retain Texts:
Wanna search and change text? It also works! You may scratch those selectable texts in your original PDF file and texts will be re-created in the DWG/DXF file.
---
Retain solids:
Need to convert solids and hatches from PDF to DWG, or just to keep border lines of those entities? AutoDWG PDF to DWG converter is the choice!
---
Raster to Vector:
Having hand draw or scanned blueprint? No problem, this program is capable of vectorizing scanned raster images, and converting them to central lines or border lines.