PDF to DWG Converter for Mac
AutoDWG PDF to DWG Converter For Mac
Converting Vector PDF into editable DWG and DXF, For MacOS
Key features:

Enhanced conversion quality by Smart Object Recognition;
Convert vector PDF to editable DWG and DXF file;
Retaining accuracy of lines, arcs, and True Type texts;
Accept single page and multi-page PDF input;
Support specific page(s) conversion.
The trial version allows converting 2 drawings per day.
Retain arcs:
Using Smart Object Recognition technology, arc in PDF retain its accuracy and clearness. See below images comparing our AutoDWG with a leading competitor.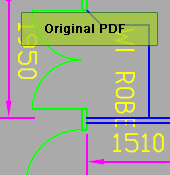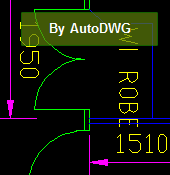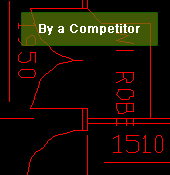 ---
Retain lines:
It is a basic function, but others may not always keep its correctness of location, shape and thickness, we've been experienced dealing these problems.
---
Retain Texts:
Wanna search and change text? It also works! You may scratch those selectable texts in your original PDF file and texts will be re-created in the DWG/DXF file.
---
Retain solids:
Need to convert solids and hatches from PDF to DWG, or just to keep border lines of those entities? AutoDWG PDF to DWG converter is the choice!
News Release:
PDF2DWG For MAC has been released recently.
Discussions:
1. What is the Vector PDF?

>>

Vector PDF uses math to draw shapes using points, lines and curves. Typically electrically created PDF originally from CAD program, or published/converted from CAD drawing files.
You may also be interested in these items:
DWGSee DWG Viewer
A lite and fast dwg viewer, browse, view, redline, print DWG, DXF, DWF files.
DWG to PDF Converter
Convert DWG and DXF files to PDF files directly without need of AutoCAD.
DWG DXF Converter
A batch bi-directional DWG and DXF converter and File version converter without need of AutoCAD!